The Top 100 Songs of 1966
| | | |
| --- | --- | --- |
| | The Ballad Of The Green Berets | SSgt Barry Sadler |
| | Winchester Cathedral | New Vaudeville Band |
| | Cherish | Association |
| | (You're My) Soul And Inspiration | Righteous Brothers |
| | We Can Work It Out | Beatles |
| | Monday, Monday | Mama's & Papa's |
| | Summer In The City | Lovin' Spoonful |
| | Reach Out I'll Be There | Four Tops |
| | The Sounds Of Silence | Simon & Garfunkel |
| | You Can't Hurry Love | Supremes |
| | When A Man Loves A Woman | Percy Sledge |
| | My Love | Petula Clark |
| | You Keep Me Hangin' On | Supremes |
| | Hanky Panky | Tommy James & Shondells |
| | Wild Thing | Troggs |
| | Paint It Black | Rolling Stones |
| | Paperback Writer | Beatles |
| | 96 Tears | Question Mark & Mysterians |
| | Last Train To Clarksville | Monkees |
| | Strangers In The Night | Frank Sinatra |
| | Poor Side Of Town | Johnny Rivers |
| | Lightin' Strikes | Lou Christie |
| | These Boots Are Made For Walkin' | Nancy Sinatra |
| | Good Vibrations | Beach Boys |
| | Good Lovin' | Young Rascals |
| | Sunshine Superman | Donovan |
| | Mellow Yellow | Donovan |
| | 19th Nervous Breakdown | Rolling Stones |
| | Sunny | Bobby Hebb |
| | Lil' Red Riding Hood | Sam The Sham & Pharoahs |
| | A Groovy Kind Of Love | Mindbenders |
| | Daydream | Lovin' Spoonful |
| | Did You Ever Have To Make Up Your Mind | Lovin' Spoonful |
| | Barbara Ann | Beach Boys |
| | Red Rubber Ball | Cyrkle |
| | Bang Bang | Cher |
| | Rainy Day Woman | Bob Dylan |
| | Yellow Submarine | Beatles |
| | See You In September | Happenings |
| | Uptight, Everything's Alright | Stevie Wonder |
| | No Matter What Shape Your Stomach's In | T-Bones |
| | She's Just My Style | Gary Lewis & Playboys |
| | Beauty Is Only Skin Deep | Temptations |
| | Sloop John B. | Beach Boys |
| | Secret Agent Man | Johnny Rivers |
| | I Am A Rock | Simon & Garfunkel |
| | Nowhere Man | Beatles |
| | Listen People | Herman's Hermits |
| | They're Coming To take Me Away | Napoleon XIV |
| | California Dreamin' | Mama's & Papa's |
| | | |
| --- | --- | --- |
| | Devil With A Blue Dress On | Mitch Ryder & Detroit Wheels |
| | Kicks | Paul Revere & Raiders |
| | Five O'Clock World | Vogues |
| | Flowers On The Wall | Statler Brothers |
| | You Don't Have To Say You Love Me | Dusty Springfield |
| | The Pied Piper | Crispian St. Peters |
| | Black Is Black | Los Bravos |
| | That's Life | Frank Sinatra |
| | Time Won't Let Me | Outsiders |
| | Bus Stop | Hollies |
| | Sugar Town | Nancy Sinatra |
| | Walk Away Renee | Left Banke |
| | Elusive Butterfly | Bob Lind |
| | Psychotic Reaction | Count Five |
| | Homeward Bound | Simon & Garfunkel |
| | Dandy | Herman's Hermits |
| | My World Is Empty Without You | Supremes |
| | Day Tripper | Beatles |
| | I Saw Her Again | Mama's & Papa's |
| | Ebb Tide | Righteous Brothers |
| | Crying Time | Ray Charles |
| | Lady Godiva | Peter & Gordon |
| | I'm Your Puppet | James & Bobby Purify |
| | Hooray For Hazel | Tommy Roe |
| | Cherry, Cherry | Neil Diamond |
| | Hungry | Paul Revere & Raiders |
| | Land Of 1000 Dances | Wilson Pickett |
| | As Tears Goes By | Rolling Stones |
| | The Men In My Little Girl's Life | Mike Douglas |
| | Born Free | Roger Williams |
| | What Becomes Of The Broken Hearted | Jimmy Ruffin |
| | Barefootin' | Robert Parker |
| | Cool Jerk | Capitols |
| | Don't Mess With Bill | Marvelettes |
| | Along Comes Mary | Association |
| | Stop Stop Stop | Hollies |
| | How Does That Grab You Darlin' | Nancy Sinatra |
| | Sweet Pea | Tommy Roe |
| | I'm So Lonesome I Could Cry | B.J. Thomas |
| | Message To Michael | Dionne Warwick |
| | Working In The Coal Mine | Lee Dorsey |
| | Wouldn't It Be Nice | Beach Boys |
| | If I Were A Carpenter | Bobby Darin |
| | Little Girl | Syndicate Of Sound |
| | I'm Losing You | Temptations |
| | It's A Man's Man's Man's World | James Brown |
| | Mother's Little Helper | Rolling Stones |
| | A Must To Avoid | Herman's Hermits |
| | Green Grass | Gary Lewis & Playboys |
| | Somewhere My Love | Ray Conniff & Singers |
Some statistics from 1966
France withdraws its forces from NATO. President De Gaulle visits the USSR (June 20).


Sukarno leaves office in Indonesia; Suharto assumes power.


Botswana, Lesotho, and Guyana become independent states within the British Commonwealth.


India suffers the worst famine in 20 years; Lyndon Johnson asks for $1 billion in aid to the country.
Medicare begins (July 1).


Supreme Court decides Miranda v. Arizona, protecting rights of the accused.


Stokeley Carmichael elected president of Student Nonviolent Coordinating Committee (SNCC.

Background: Student movements

US GDP (1998 dollars): $787.8 billion
Federal spending: $134.53 billion
Federal debt: $328.5 billion
Consumer Price Index: 32.4
Unemployment: 4.5%
Cost of a first-class stamp: $0.05


World Series
Baltimore d. LA Dodgers (4-0)
NBA Championship
Boston d. LA Lakers (4-3)
Stanley Cup
Montreal d. Detroit (4-2)
Wimbledon
Women: Billie Jean King d. M. Bueno (6-3 3-6 6-1)
Men: Manuel Santana d. D. Ralston (6-4 11-9 6-4)
Kentucky Derby Champion
Kauai King
NCAA Basketball Championship
Texas Western d. Kentucky (72-65)
NCAA Football Champions
Notre Dame (AP, UPI, FW, NFF-tie) (9-0-1) & Michigan St. (NFF-tie) (9-0-1)
World Cup
England d. W. Germany (4-2)


Entertainment Awards
Pulitzer Prizes
Fiction: Collected Stories of Katherine Anne Porter, Katherine Anne Porter
Music: Variations for Orchestra, Leslie Bassett


Oscars awarded in 1966
Academy Award, Best Picture: The Sound of Music, Robert Wise, producer (Twentieth Century-Fox)
Nobel Prize for Literature: Shmuel Yosef Agnon (Israel) and Nelly Sachs (Sweden)

Grammys awarded in 1966
Record of the Year: "A Taste of Honey," Herb Alpert and the Tijuana Brass
Album of the Year: September of My Years, Frank Sinatra (Reprise)
Song of the Year: "The Shadow of Your Smile" (Love Theme From The Sandpiper), Paul Francis Webster and Johnny Mandel, songwriters
Miss America: Deborah Irene Bryant (KS)
Events
The first Star Trek episode, "The Man Trap," is broadcast on September 8. The plot concerns a creature that sucks salt from human bodies.
CBS backs out of plans to broadcast Psycho, deeming the movie too violent for at-home viewing.
The old Metropolitan Opera House is abandoned as the company moves to Lincoln Center. The new Metropolitan Opera opens with Samuel Barber's Antony and Cleopatra.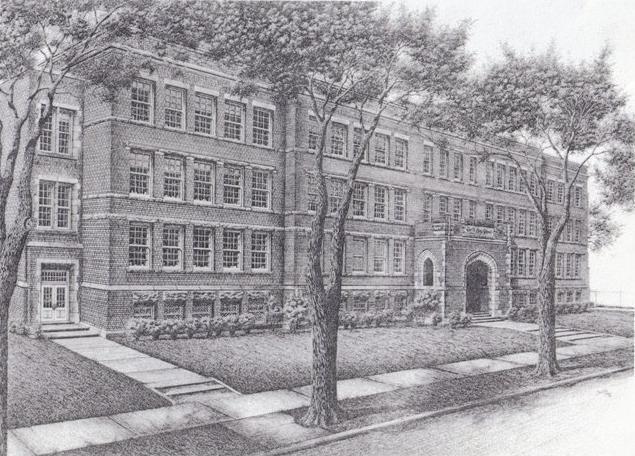 North High Class of '66