This Website Terms and Condition of Use Agreement
also known as a 'terms of service agreement'
Will be at the bottom of most web pages!
Please read it before using this website.

North High School
Class of 1966







| | |
| --- | --- |
| Julianna Porrazzo | |
Biography

Julianna Porrazzo-Ray
Last Update:

2-8-2021




Status

Located - Living in Minneapolis, MN

Location

Email

Personal Website

Business Website

Photo Website

Birthday

Spouse/Partner

Children

Employer

Facebook

Yes - click here

Biography
Darrel L. 'Tuck' Ray

Ray, Darrel L. "Tuck" Age 59. Born November 3, 1960, died June 20, 2019 2X elected King of the Hobos, 2007/2017, National Hobo Convention, Britt, Iowa. Tuck left home at 15, lived life as a hobo for 25 years. His marriage in 2002 to Minneapolis Jewel chang-ed his life. Tuck was an artist, craftsman, fisherman, railrider, and husband, a great BS-er, loved by many for his witty repartee. Preceded in death by mother Johnette Ray, father Ronnie Ray, niece Nicole (Mark's daughter), granddaughter Angelina Bergstrom. Survived by wife Julianna Porrazzo-Ray, sister Tonya Ray (Ronnie Gatson) of IL, brothers Mark Ray (Pam Reister) of CO, Jeff Ray (Angel) of CA, Leslie Ray (Kellie) of IL, stepdaughter Sarah Porrazzo-Davis; son-in-law Ryan Davis; grandson Zachary Bergstrom. The family would like to extend a special thanks to Our Lady of Peace Hospice for the care Tuck was provided. Services to be held August 9th, 2019, 9 AM, Evergreen Cemetery, Britt, Iowa. Billman-Hunt Funeral Chapel

Published on June 30, 2019



Members of Tuck's family: Name unknown for the ladies on each end. Left to Right. Tuck, Angel, Tanya, Jeff and Minneapolis Jewel. Curran McLaughlin | The Leader
Finding Darrel Ray: hobo king reconnects with his family after 30 years
On August 10, Tuck and Minneapolis Jewel, the 2017 Hobo King and Queen, sat on the bench at the Queen's Garden outside of Mary Jo's Hobo House in Britt, Iowa.
For about 40 minutes, they've spent their time talking and taking pictures with people who have come to celebrate Hobo Days weekend.
One man approaches the bench from across the street.
The usual small talk ensues as he sits next to Tuck.
"My name is Tuck and this is my wife, Jewell," Tuck says while shaking his hand.
The man reaches across Tuck to shake Minneapolis Jewel, she asks his name.
"My name is Jeff Ray and I'm your brother," he said to Tuck.
Jewell's head snaps her head in his direction, shock on her face.
Not far behind, Tuck realizes who he's talking to and the two collapse into an embrace.
The hug seemed endless.
Jeff Ray wasn't here to see Tuck, the hobo king.
He was here to see Darrel Ray, his brother.
A number of emotions passed through Tuck; happiness, sadness, excitement, shock.
"I don't know what I felt," Tuck said. "It was like out of body, or something, man. My body went numb."
For 30 years, Tuck hasn't seen or spoke with his family.
From an early age, Tuck and his three brothers and one sister went through a rough upbringing being raised by a single father.
The family moved several times between Louisiana, Arkansas and their home state of Illinois.
It was the early 70s when the siblings would start to separate from each other.
Three siblings, Tanya, Leslie and Jeff all kept in contact with each other throughout the years.
Mark would end up roaming around and rarely kept contact with the other siblings.
Similarly, Tuck would go on to live his live as a tramp on the railroad.
Since 1988, Tuck had kept no contact with any of them.
"We'd wind up fussing and fighting with each other all the time," he said.
Much of Tuck's memories of his siblings is getting into fights with each other.
It wasn't utill this year that Tuck felt compelled to seek out his brothers and sister, he didn't want to die without making amends with his family.
Read the complete story in the Aug. 22 Leader.
Tuck and Julianna Porrazzo were crowned King and Queen of the Hobos during the National Hobo Convention in Britt 2017.
BRITT | Scott and Niki Monson, owners of the Lady of the Lakes Sternwheeler, are offering an unusual and fun public cruise at 1:30 p.m. on Saturday, Sept. 9.
Cruise beautiful Clear Lake and meet Hobo Royalty. Expected aboard are the current King and Queen of the Hobos, Tuck and Minneapolis Jewel.
Tuck and Jewel are the first married couple to be elected National King and Queen of the Hobos. They were elected on Aug. 12, 2017 at the National Hobo Convention held in Britt, since 1900.
.
This is Tuck's second time serving as King and Jewel's fifth time serving as Queen.
Aboard with King Tuck and Queen Minneapolis Jewel will be New York Maggie and her sister, Connecticut Shorty, the only two sisters to be elected National Hobo Queen.
And, if that isn't enough, hobo royalty, C'Mon Pat, Miss Cindylou and Half Track will also be aboard.
They royal guests aboard the Lady of the Lake will be happy to sign autographs and answer any questions about hobos as well as about the National Hobo Convention passengers may have.
Don't miss this this cruise with hobo royalty on their maiden voyage aboard the Lady of the Lake.
Cruise prices are adults $14, children 3-12 $6 and children two and under are free.

Thanks for stopping by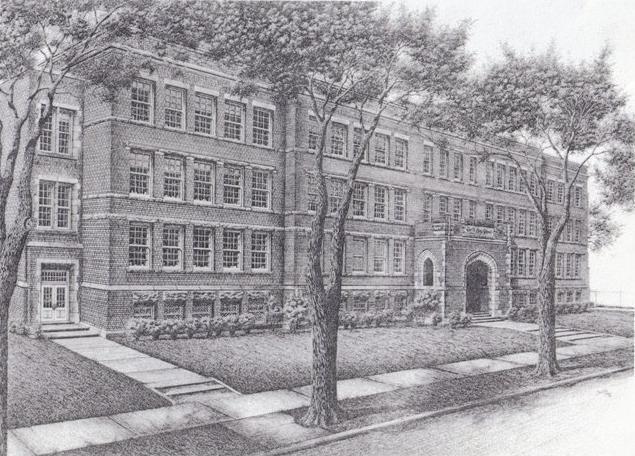 North High School Class of 1966
45th Reunion
August 27th, 2011
Julianna Porrazzo-Ray Time Line Photos
Click to enlarge photos...
Previous Page




Minneapolis North High School

Class of 1966 -

Index page




Next Page
This website contains, in various sections, portions of copyrighted material not specifically authorized by the copyright owner. This material is used for educational purposes only and presented to provide understanding or give information for issues concerning the public as a whole. In accordance with U.S. Copyright Law Title 17 U.S.C. Section 107, the material on this site is distributed without profit. More Information
Information presented based on medical, news, government, and/or other web based articles or documents does not represent any medical recommendation or legal advice from myself or West Saint Paul Antiques. For specific information and advice on any condition or issue, you must consult a professional health care provider or legal advisor for direction.
I and West Saint Paul Antiques can not be responsible for information others may post on an external website linked here ~ or for websites which link to West Saint Paul Antiques. I would ask, however, that should you see something which you question or which seems incorrect or inappropriate, that you notify me immediately at floyd@weststpaulantiques.com Also, I would very much appreciate being notified if you find links which do not work or other problems with the website itself. Thank You!
Please know that there is no copyright infringement intended with any part of this website ~ should you find something that belongs to you and proper credit has not been given (or if you simply wish for me to remove it),
just let me know and I will do so right away.
Website Terms and Condition of Use Agreement
also known as a 'terms of service agreement'
By using this website, West Saint Paul Antiques . Com, you are agreeing to use the site according to and in agreement with the above and following terms of use without limitation or qualification. If you do not agree, then you must refain from using the site.
The 'Terms of Use' govern your access to and use of this website and facebook pages associated with it. If you do not agree to all of the Terms of Use, do not access or use the website, or the facebook sites. By accessing or using any of them, you and any entity you are authorized to represent signify your agreement to be bound by the Terms of Use.
Said Terms of Use may be revised and/or updated at any time by posting of the changes on this page of the website. Your continued usage of the website, or the facebook site(s) after any changes to the Terms of Use will mean that you have accepted the changes. Also, any these sites themselves may be changed, supplemented, deleted, and/or updated at my sole discretion without notice; this establishes intellectual property rights by owner (myself).
It saddens me to include a Terms of Use for West Saint Paul Antiques . Com, but we all realize it is something that is necessary and must be done these days. By using the website, or facebook for West Saint Paul Antiques, you represent that you are of legal age and that you agree to be bound by the Terms of Use and any subsequent modifications. Your use of the West Saint Paul Antiques sites signify your electronic acceptance of the Terms of Use and constitute your signature to same as if you had actually signed an agreement embodying the terms.