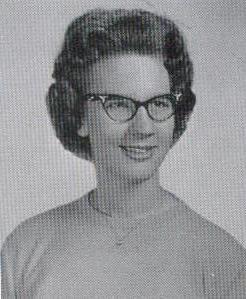 Nancy Griffin
Click to Listen To The Music!
"

Knockin' On Heaven Door

"
Poems in memory of a loved one!
The act of creating a poem is a memorial for one who has passed away. It is an act of spirituality. A memorial tells the world that while our loved one may be gone his or her spirit lives on. This individual will forever be tied together in the circle of life. Our Loved One's life mattered and continues to matter. Their acts of goodness and courage will never be forgotten. A memorial is a way to remember a loved one forever.
Previous Page

Memoriam Page for Nancy Griffin

North High School Class of '63



This Memoriam/Guest page currently has 1 entries from friends and family.

This page is a wonderful way to allow acquaintances and loved ones to express their sympathy and share fond memories of a classmate, friend or family of "Nancy". Even if you are not a member of the class of '63 you can send your entries & photos in by:
Clicking Here



Robert E. "Bob" Griffin Time Line Photos