Remembering The Fifties & The Sixties

part 2 of 12
Teen Idols of the 50s and 60s
The 50s and the 60s had its share of teen idols and teen queens. I have selected what I feel were not only themost influential doing these decades but the most memorable. Not shown of course is Elvis. He is in a class of his own and is recognized elsewhere on this site.
Connie Stevens after making several appearances on the Warner Bros. hit TV series 77 Sunset Strip, she recorded the hit novelty song "Kookie, Kookie, Lend Me Your Comb" (1959), a duet with one of the stars of the program, Edward Byrnes that reached #4 on the Billboard Hot 100. She also had hit singles as a solo artist with "Sixteen Reasons" (1960), her biggest hit, reaching #3 on the Billboard Hot 100.
Paul Anka first became famous as a teen idol in the late 1950s and 1960s with hits songs like "Diana," "Lonely Boy," and "Put Your Head on My Shoulder." He went on to write such well known music as the theme for The Tonight Show Starring Johnny Carson and Tom Jones' biggest hit She's A Lady, and the English lyrics for Frank Sinatra's signature song My Way.
Annette Funicello and Frankie Avalon were teen idols and viewed as a couple only because of the several beach movies they made together. They were friends and remain friends even today. Annette popularity grew as the sweetheart of Disney's Mickey Mouse Club as a Mouseketeer. Although uncomfortable being thought of as a singer, Annette had a number of pop record hits in the late 1950s and early 1960s, mostly written by the Sherman Brothers and including: "Tall Paul", "First Name Initial", "O Dio Mio", "Train of Love" (written by Paul Anka) and "Pineapple Princess". Annette also recorded "It's Really Love" in 1959, a reworking of an earlier Paul Anka song called "Toot Sweet."
By the time he was 12, Frankie Avalon was on U.S. television for his trumpet, and as a teenager, played with Bobby Rydell in Rocco and the Saints. In 1959, "Venus" and "Why" went to number one on Billboard magazine's Hot 100. "Why" was the last #1 of the 1950s. Avalon had 31 charted Billboard U.S. singles from 1958 to late 1962, including "I'll Wait For You" (U.S. #15), "Just Ask Your Heart" (U.S. #7), "Bobby Sox to Stockings" (U.S. #8), and "A Boy Without a Girl" (U.S. #10), most hits written and/or produced by Bob Marcucci, head of Chancellor Records. In 1964, he helped open the Circle Star Theater in San Carlos, CA.
In his acting, he was known for starring roles in the teenage Beach Party film genre, though he had straight dramatic parts in The Alamo as well as Voyage to the Bottom of the Sea (1961) with Barbara Eden. Avalon appeared in nearly two-dozen TV episodes, including ABC's The Bing Crosby Show and The Patty Duke Show, appearing often as himself. Later, he became national television spokesperson for Sonic Drive-In.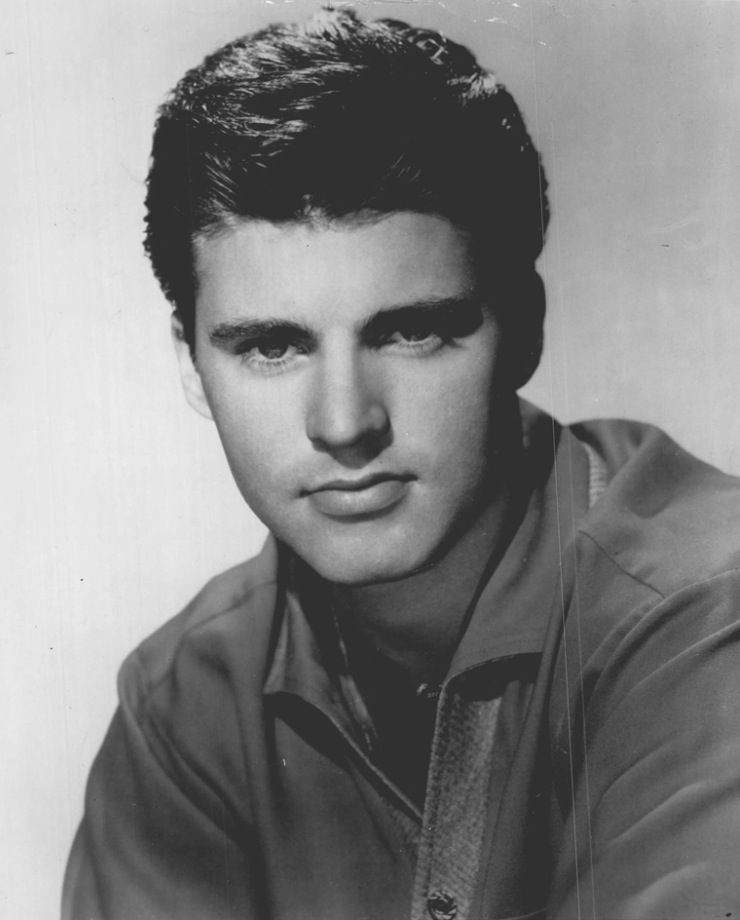 Ricky Nelson, who was the first teen idol to utilize television to promote hit records, began a rock and roll music career in 1957. He recorded his debut single, the Fats Domino song "I'm Walkin'", seeking to impress a date who was an Elvis Presley fan. After he performed it on TV, it was a hit, reaching #4 on the charts and selling over a million copies. Soon, each episode of the Ozzie & Harriet television show ended with a musical performance by "Ricky". It was during the sitcom's run that Ozzie Nelson, either to keep his son's fans tuned in or as an affirmation of his reputed behind-the-scenes persona as a controlling personality, kept Ricky from appearing on other TV shows that could have enhanced his public profile, American Bandstand and The Ed Sullivan Show in particular.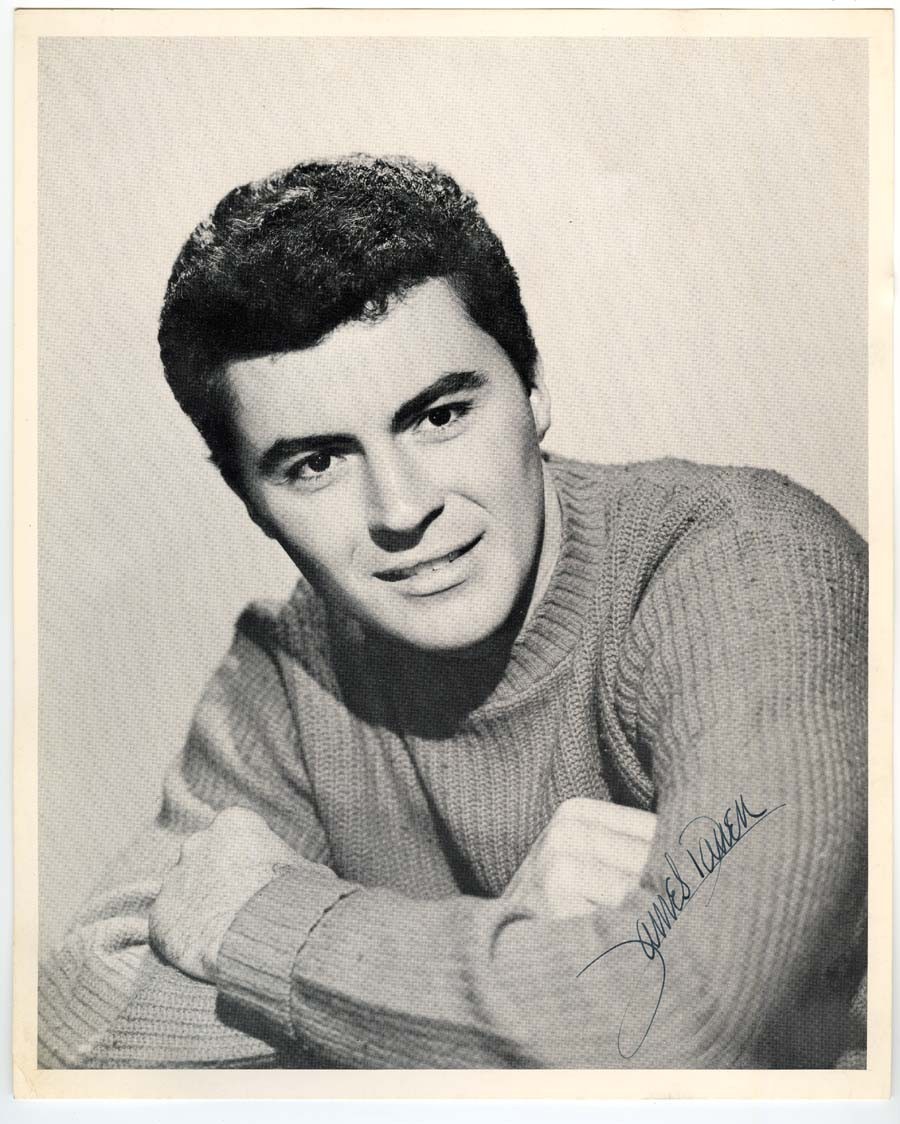 James Darren began his career as a teen idol, having been discovered by talent agent and casting director Joyce Selznick. This encompassed roles in films, most notably his role as Moondoggie in Gidget in 1959, as well as a string of pop hits for Colpix Records, the biggest of which was "Goodbye Cruel World" (#3 on the Billboard Hot 100 in 1961), and another sizeable hit with "Her Royal Majesty" (#6 on the Billboard Hot 100 in 1962). He is also featured in one of the Scopitone series of pop music video jukebox films ("Because You're Mine"). James Darren's role in the gritty 1961 World War II film The Guns of Navarone was an attempt to break out of his teen image. He then achieved success co-starring as impulsive scientist and adventurer Tony Newman in the science fiction television series, The Time Tunnel (1966–1967).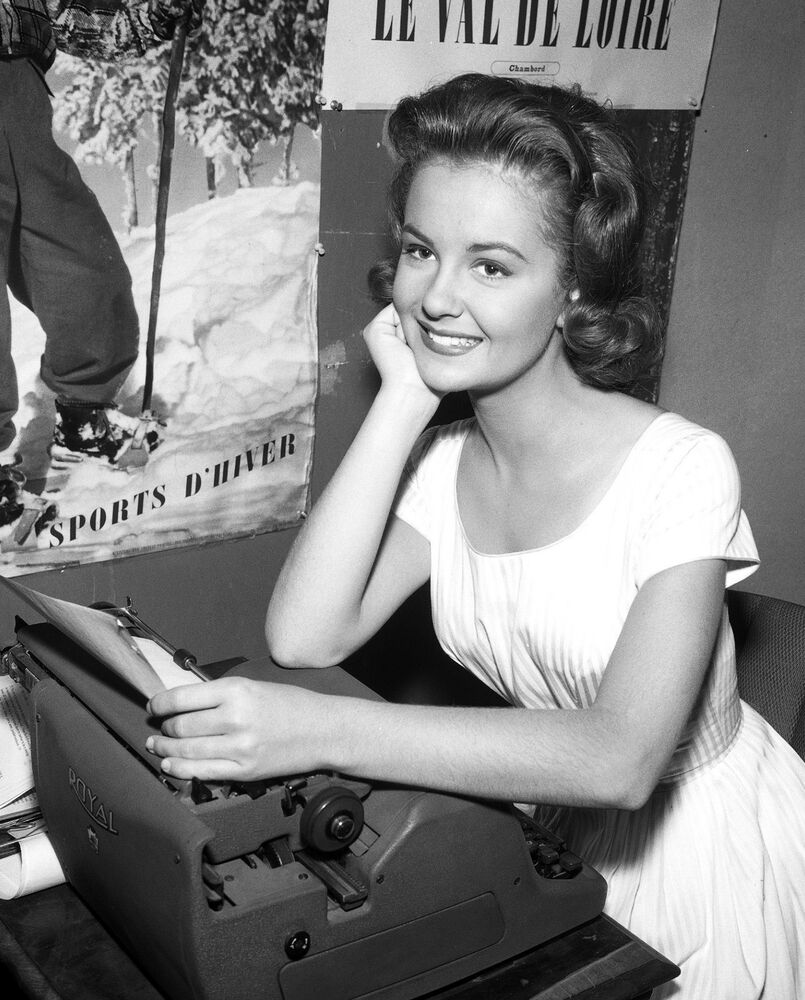 Shelley Fabares got her big break in the role of the teenage daughter in the long-running television family sitcom, The Donna Reed Show. Her national popularity led to a recording contract and she had two "Top 40" hits including "Johnny Angel" that went to No. 1 on the Billboard Hot 100 in April 1962. Fabares left the TV show for a career in film and starred in a number of motion pictures including three Elvis Presley movies: Girl Happy (1965), Spinout (1966) and Clambake (1967). Shelley Fabares is Annette Funicello's best friend. Shelley and Annette have been friends since they were young teenagers, and Shelley was a bridesmaid at Annette's first wedding. Shelley also played herself in A Dream Is a Wish Your Heart Makes: The Annette Funicello Story. Fabares married Jan & Dean's record producer Lou Adler in June 1964 before separating in 1966. The couple would officially divorce many years later, in 1980.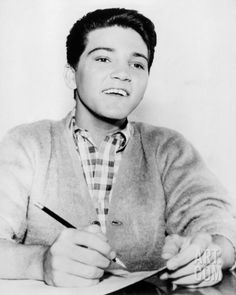 Paul Petersen started out in show business at the age of ten when he became a "Mouseketeer" on the Mickey Mouse Club. He was fired within two weeks for disorderly conduct. He was later quoted as saying, "I didn't know a kid actor shouldn't act like a kid." However, he achieved stardom as a teenage heartthrob on The Donna Reed Show, an ABC family sitcom that ran from 1958 to 1966. He played son Jeff Stone from the time he was twelve until he was twenty. In addition, he learned a great deal from Reed while he was growing up on the television set. Above all, he realized that Donna was his favorite actress to date in his business. Petersen sang his sentimental hit song "My Dad" to costar Carl Betz, who portrayed Dr. Alex Stone, in a 1962 episode of the series. Petersen's fame brought recording offers and although his singing voice was limited, he had hit record singles with songs "She Can't Find Her Keys", "Amy", and "Lollipops and Roses", as well as "My Dad" that made #6 on the Billboard Hot 100.
Bobby Rydell as a teenage drummer, he played alongside Frankie Avalon in a band known as Rocco and the Saints. He was later signed to a recording contract by Cameo Records, and his debut hit "Kissin' Time," recorded in the summer of 1959, launched his musical career and made him a teen idol at the age of 17. Bobby Rydell was considered one of the teen idols alongside Frankie Avalon, Fabian, Johnny Tillotson, and Bobby Vee. His second hit "We Got Love" was his first million seller, gaining gold disc status. "Wild One" backed with "Little Bitty Girl" was his second 1959 million selling disc; followed by further gold disc honours for "Ding-a-Ling" backed with "Swingin' School" and "Volare."
The Shangri-Las were an American pop girl group of the 1960s. Between 1964 and 1966 they charted with often heartbreaking teen melodramas, and remain known for "Leader of the Pack" and "Remember (Walkin' in the Sand)". he group was formed at Andrew Jackson High School in Cambria Heights, a part of Queens in New York in 1963. They consisted of two sets of sisters: Mary Weiss (lead singer) (born 1948 (age 60–61)) and Elizabeth "Betty" Weiss (born 1946, and identical twins Marguerite "Marge" (1947-1996 and Mary Ann Ganser (1947-1970. The girls often appeared as a trio, Betty Weiss rarely on stage until late 1965, preferring to avoid touring.
Fabian - At the time, record producers were looking to the South Philadelphia neighborhoods in search of teenage talents with good looks, and Frankie Avalon, also of South Philly, suggested Fabian as a possibility. Fabian was sitting on the front steps of his house crying because he had just seen his father taken away in an ambulance. He was spotted and, due to his good looks, Marcucci and DeAngelis asked him if he wanted to get into the record business. Fabian's father could not work any longer and since Fabian was the oldest of three brothers, he took a chance at making some money in the music business to help his family out. He never thought of singing and recording as a career, only as a way of stepping in for his father at the time. And yet, before he knew it, Fabian's popularity soared, and soon thousands rushed to his concerts. At fifteen, Fabian won the Silver Award as "The Promising Male Vocalist of 1958".
Ann Margret had a sexy throaty singing voice and RCA attempted to capitalize on the 'female Elvis' comparison by having her record a version of "Heartbreak Hotel" and other songs stylistically similar to Presley's. She scored the minor hit "I Just Don't Understand" (from her debut album) which entered the Billboard Top 40 in the third week of August 1961 and stayed six weeks, peaking at 17. As the all-American teenager Kim from Sweet Apple, Ohio, in Bye Bye Birdie (1963) made her a major star. Ann-Margret met Elvis Presley on the MGM soundstage when the two filmed Viva Las Vegas (1964). They began a one-year affair that received considerable attention from the gossip columnists.
Bobby Vee's career began amid tragedy. On "The Day the Music Died" (3 February 1959), the three headline acts in the line-up of the traveling 'Winter Dance Party', Buddy Holly, Ritchie Valens, and The Big Bopper were killed in the crash of aircraft N3974N near Clear Lake, Iowa while en route to the next show on the tour itinerary in Moorhead, Minnesota. Velline, then aged 15, and a hastily-assembled band of Fargo, North Dakota schoolboys calling themselves The Shadows volunteered for and were given the unenviable job of filling in for Holly and his band at the Moorhead engagement. Their performance there was a success, setting in motion a chain of events that led to Vee's career as a popular singer. Despite the circumstances of his debut, Vee went on to become a bona fide star, and regularly performs at the Winter Dance Party memorial concerts in Clear Lake to this day.
Lesley Gore is perhaps best known for her 1963 pop hit, "It's My Party", which she recorded at the age of 16. Following the hit, she became one of the most recognized teen pop singers of 1963-1967.
Leslie Gore's first hit was followed by many others, including "Judy's Turn to Cry" (the sequel to "It's My Party") (U.S. #5), "She's a Fool" (U.S. #5), the proto-feminist "You Don't Own Me" (U.S. #2), "That's The Way Boys Are" (U.S. #12), "Maybe I Know" (U.S. #14), "The Look Of Love" (U.S. #27) and "Sunshine, Lollipops and Rainbows" (U.S. #13). Her record producer was Quincy Jones, who would later become one of the most famous producers in American music. Instead of accepting the television and movie contracts that came her way, Gore chose to attend Sarah Lawrence College in New York. This limited her public career to weekends and summer vacations, and undoubtedly hurt her career. Nevertheless, throughout the mid-1960s, Gore continued to be one of the most popular female singers in the United States and Canada.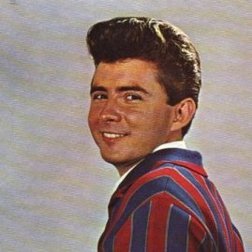 Johnny Tillotson was making records and performing on stage; as a student at the University of Florida, he had his own musical variety show on regional television. Following graduation in 1959 with a Bachelor's Degree in Journalism and Communications, he signed with Cadence Records and moved to New York City to pursue his music career. In 1960, he recorded his first big hit, a composition entitled "Poetry in Motion" (written by Anthony/Kaufman), that went to #2 on the Billboard Hot 100 in the U.S. and #1 on the UK Chart Singles. A "crossover" artist, several of Tillotson's songs were successful on both the country music charts and pop charts. He earned a Grammy Award nomination for another of his own compositions, "It Keeps Right On a-Hurtin," which was a U.S. #3 hit, and also for the cover of the song "Heartaches by the Number," nominated for Best Vocal Performance of 1965.
Bobby Darin was one of the most popular American big band performers and rock and roll teen idols of the late 1950s and early 1960s. Bobby Darin performed widely in a range of music genres, including pop, jazz, folk and country. Although unknown to his public, his health was dangerously fragile and strongly motivated him to succeed within the limited lifetime he feared he had. n 1959, Bobby Darin recorded "Dream Lover", a ballad that became a multi-million seller. With financial success came the ability to demand more so-called creative control. His next record, "Mack the Knife," sold over a million copies, and won the Grammy Award for Record of the Year in 1960. Darin was also voted the Grammy Award for Best New Artist that year. "Mack The Knife" has since been honored with a Grammy Hall of Fame Award.
Connie Francis, after the failure of her first few demos, considered a career in medicine. MGM was about to drop her due to poor sales. At what was to have been her final recording session for MGM she recorded a cover version of the 1923 song "Who's Sorry Now?" which had been written by Bert Kalmar and Harry Ruby. Francis has said that she recorded the song at the suggestion of her father who convinced her it stood a chance of becoming a hit because it was a song adults already knew and that teenagers would dance to with a contemporary arrangement. The gamble paid off. On January 1, 1958, the song debuted on Dick Clark's American Bandstand television show, and by mid-year over a million copies were sold. She was suddenly launched into worldwide stardom. In April 1958, "Who's Sorry Now" reached number one on the UK Singles Chart and number four in the USA This was followed by many other hits over the next decade, as Connie Francis became one of the most popular vocalists in the world.
Click a photo to link to a page on our website. Links are found on nearly all Web pages.
Links allow users to click their way from page to page. You will find thousands of links on this website.

Rick Nelson