In Memory of
Fred Lewis "Sonny" Anderson Jr.

Guest Book
Eternal Flame of
Friendship's
February 2016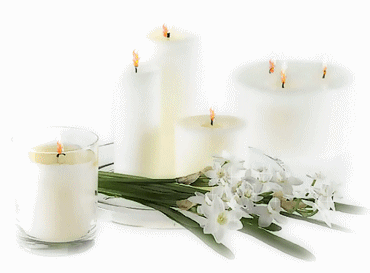 Sonny My friend, I will always miss you!
My friend, we will all miss you. It will be 6 years this June I miss hearing your voice and seeing you smile, Just being with you and hanging out a while in 66. A friend Closer than my shadow at times. We will all miss you. In my heart with memories when Mornings lasted until sundown.
If nothing else, maybe destiny will hear my pain… and give me yet another chance to relive all the happy memories that your friendships has given me and the Class of 66 over time and in time at Old North High.
I give you this Eternal Flame with will live in time.
Although the way we all lost a dear friend or two along the way.
The Class of 66 seems to have weathered the 50 years or so since graduation. We our all friends and classmates.
Unlike the classes that came before or after us, our class seems to have an unspoken bond, a flame of friendship that glows warmly across the decades, a light that refuses to go out. No matter what happens to the world around us, as long its warming glow remains in our hearts, we know we will never fail —because we have each other!
Our class sees its periodic reunions as more than just a time capsule. They also measure our dreams, how well we have weathered Life's Journey thus far, and they embold us to new challenges in the future. In short, reunions both reaffirm and renew us. Stay safe, everyone, and God willing, we'll see you again soon old friend from 1966....
Oh yeah, Sonny was good people!
I miss you deeply Sonny!

Your Big Sis.
January 05, 2011
Sonny, I miss your quiet demeanor and your gentle smile RIP.
January 04, 2011
Anderson Family.
I am so sorry for your loss. I met Sonny through a friend of my mother's, Ronny Majors back in the projects. Some 25 years later, he was my teacher at Street Academy. I was so devastated to find out he had passed. I cryed a long time. It hurt me more to know, some 6 months ago he is no longer a phone call away. I just found out 12/26/10. I remember Sonny helping me with some cases regarding my son. He never hesitated when you asked him a favor. He just did it. It took another incident where i was in need of his help for me to find out my dear friend had left this world. Over the past few years, i would see him at Cub or Rainbow & we would catch up. I hate the fact i didnt get to say goodbye. But just remember to look after our loved ones, talk to them daily. Sonny you will never be forgotten.

May God bless your beautiful soul.
December 27, 2010
Big Bro,
The holidays have just not been the same without you. It is really tough. You were that strong male figure/role model in the family - you are sorely missed. Some of my greatest treasures now are pictures of you. I keep running across various pictures and they bring smiles to my face. More than memories connect all of us with you. We remain forever one in spirit with God and with you. What is ours in spirit can never be taken away. Although you are gone ~ physically, God did not leave you. I trust you to God's care and keeping and know that you are at peace, guided by God and enfolded in His everlasting love that knows no bounds. Know that we are with you and keep you forever in our hearts. Words can never express how much I love you and miss you, but there is nothing wrong in trying to express it as much as possible.
October 23, 2010
I love you popz. You will be missed but never forgotten.. You will alwayz be wit me..
October 18, 2010
Uncle Sonny ,
I miss you more and more everyday.
You were one of the funniest people in my life! I don't think you could imagine how much you are missed. I find myself thinking about you almost everyday. Even though I know your in a better place its still tough to except. I can't say much more but that I miss and love you soooooo much P.s. Tell big grandma I'm missing her more than ever right now , I can't wait till the day we are all together again !
Love you Uncle Son :)
September 15, 2010
My heart remains heavy. I miss you Sonny. Your voice, your presence, your support. You were my prime backup with Dad. I literally had to remove a live mouse on a sticky at Dad's the other day. Now you know that ain't me. Also, who am I going to get to change his furnace filters. Miss You!!!!!

Love Sylvia
August 23, 2010
Where to begin, my dear old friend
In the beginning
You donít think about the end

Dominoes, Ripple wine, study on the run
Didnít we have us some hella good fun?

College days thru old and gray
Canít believe
Youíre not a phone call away

You made me laugh, you mad me smile
Oh to hang out once more for a while

Time for goodbye, bull buddy of mine
Iíll see you again...all in Godís time.

Missing you...MP
August 22, 2010
Dear Anderson family,
I just wanted to let you know that sonny was a great person and a wonderful friend to my father john jefferson. I remember him and sonny playing gammon until 4 in the moring. I dont think my dad had a closer friend in this world and I know he misses him dearly. I hope god has eased the pain a little and I want you all to know that you are in our prayers. Much love
August 19, 2010
Sonny,
There continues to be no words to express how much I miss you. You know Dad and I talk often and we both were saying how we find ourselves starting to ask "you talk to Son today", or how we think we hear your voice outside about to come into Dad's house. Just yesterday, Eddie and I were talking about how often, when something comes up, we go to reach for the phone and call "Son". They say time heals all wounds - I will have to see. One thing is for sure, your presence resides in my heart, so you will never be forgotten. I love you Big Bro and I miss you so so much!
Sylvia
August 10, 2010
Sonny's smile and quick wit is going to be missed by all of us.
To my extended family... God has one chosen a great man to be at his side!!
Be Blessed,
July 09, 2010
I have thought about you every day since your passing and will likely do the same everyday from now on..... there are so many reflections of the times gone by. I thank God we were able to hang out, run, and be together through the years. With you and Eddie let me say, "long live the spirit of the Million Man March."
July 09, 2010
Since I was a brand new attorney at age 24 just down the hall from Sonny at the Legal Rights Center, I have had him as a friend and a guide through everything there is to know to do effective work in the multicultural city that we live in. He was always there with helpful comments and work and a twinkle in his eye. I was delighted when we both ended up at the Public Defender's Office and were able to do more cases with him. He was a delight in a system that isn't perfect. He is missed.
July 09, 2010
Thanks for the laughs Sonny! You kept us in check at the PD's office...kept it real but not too real! You are missed.
July 01, 2010
It has taken me a minute to write something. I am still in a state of shock and disbelief. It feels impossible to comprehend that my brother is gone - I miss him so much. Sonny was our rock! Sonny was sick, but he was not expected to die. I also accept the fact that God allowed it and as my cousin Jon said, he needed him as his personal investigator. My brother, rest in peace. This will be the first of many entries throughout this year. I love you and I miss you!
July 01, 2010
To the entire Anderson family;
Heartfelt sympathy for the huge loss. I will continue to pray for you. May you find peace and strength in the comfort of each other and in the memories that Sonny is leaving behind...
The community has again, lost an angel.
June 29, 2010
Rest in Peace, Sonny. See you in the morning, bro'.
June 29, 2010
You were more then a cousin to me and my family. You were also one of my best
friends. You touched a lot of lives in a postive way and you will be missed by one and all. We shared a lot of great times over the years and they will stay with me for the rest of my life.
The family reuninons, BBQ's and simple get togethers, sporting events an of course fishing, but more importantly, just talking about different subjects and life.
The stories and laughs were priceless, just as the love you showed to those you cared about. Your legacy will live on forever. God must of had a very tough case he needed you to investigate.
Until next time.
Jon Anderson and Family
June 28, 2010
Uncle Sonny,

U were my Uncle, Dad, Legal Counsel, Prosecutor, Confidant, Disciplinary, Old Smoking Buddy, My Momma's Big Brother, My dancing Partner and much much more!!!!! You will be Missed more then you will ever imagine....See U In Heaven....Love U Always.

Dina
June 28, 2010
On behalf of the Robinsons, I know that Sonny will be missed. His jokes, humor, and swagger will be missed in Louisville 2010.
June 28, 2010
It's really hard facing each day knowing my big brother Sonny is no longer in the world, but the outpouring of love and support from friends, family, and people in the community has been a great comfort. I want everyone to know how much it's appreciated.

Rest in Peace Big Brother!
June 26, 2010
Today my heart is heavy..since I did not get to pay my respects..finding out too late about his passing to attend his home going..Sonny was one of the first friends I met when I arrived in Minneapolis...Always a gentleman, always kind and respectful...Rest now in the Father's bosom...Condolences to all family members...Love Jannie
June 25, 2010
My dear sweet cousin, you will truly be missed. You were always ready and willing to lend a helping hand to help someone else out. Once again, "You will truly be missed. I love you and uplift you to the father.
Denise Hyche &family(Johnson-Walter's daughter)
June 25, 2010
MY BIG COUSIN WAS ALWAYS THERE FOR US
WHEN I WAS IN THE WRONG PLACE AT THE WRONG TIME WITH THE WRONG PERSON! SONNY
WAS THERE WAITING FOR ME AT THE COURT HOUSE! WE ALL WILL MISS YOU
LOVE YEVETTE JACKSON
June 24, 2010
Please accept our deepest sympathies
and may God bless the anderson family.
may he also keep you and lift you up.
the Crushshon family
June 24, 2010
Sonny was a helluva man, a good person and comical as all get out. He's up there now cracking them up. I'll miss you Sonny!
June 24, 2010
Sonny and I go back years ago and I thank God that I had the change to know him because he was a joy to be around and I will miss him. Sonny one day I will see you again and I all of your family as well. my condolences and prayers are with the family.

Emma Kilgore
June 24, 2010
My heartfelt condolences go out to you and your family. This has been a great lose for you all. I can see that Sonny meant a lot of things to many people and will be missed tememdously.
May your love and memories be your comfort.
June 24, 2010
Love and Peace
from Aunt Bernie's oldest niece
who got whupped along with you guys
when we told too many lies
when we made too much noise or broke
too many toys...LOVED IT - made childhood interesting! Lets see what happens next!!! Kiss Aunt Bernie for us too.
June 24, 2010
Peace & Blessings to those whose live he touched! A historic maverick, never forgotten!!!!
June 24, 2010
June 23, 2010
What can I say to ease the painÖ

Nothing, as it will only come through time and prayer. However, I can tell you thisÖ I am just a call away and here for you all.

I will forever remember Sonny who outshined many people with his wonderful personality, sense of humor, and most important his helping hand to others Ė One of a kind.

Rest in peace (cousin) Sonny!
June 23, 2010
I love and will miss you Sonny. I thank you for your support of my career (boxing), and your presence in my life. You always brought a feeling of comfort and confidence whenever you were around. Now may God comfort you for the rest of time. You left quite a legacy behind. Peace be with you , the family, and friends.
June 23, 2010
I WOULD LIKE TO SEND MY BROTHER SONNY A HEART FELT FAREWELL. SONNY YOU WERE ONE OF THE GREATEST STORY TELLER'S I EVER HEARD THANKS FOR SHARING SOME OF THEM WITH ME.
June 23, 2010
Our Condolences and Prayers are with you and your family in this time of sorrow. The Parson Family
June 23, 2010
Please accept my deepest sympathies.
June 23, 2010
Our deepest sympathies to the entire Anderson family. May all of your happy memories sustain you at this, your time of grief. Tommy has often said that he looked at Sonny as more of a "Big" brother rather than just his cousin! Know that all our Love and prayers are with all of you.
June 23, 2010
I will really miss you at bowling where I came to know you over many years of bowling on the same league. I had the privilege of having you bowl on the same team as me the last two years You were always upbeat, encouraging, and fun to be around. Your signature refrain when someone bowled a good frame was Booyah! (not sure of the spelling). As a social worker for Henn. Co., I sometimes ran into you at work You always seemed to be an advocate for people who had made a wrong turn. I really kept thinking that you would somehow come back from the recent setback in your health and you would be bowling on my team again in the fall. Condolences to all of Sonny's family and friends. Ms. Pat Kenna - Maple Grove, Minn
June 23, 2010
Pops we love you and miss you dearly. We will miss your smile and your jokes. The barb-b-q's will never be the same. God bless you. R.I.P. From Marvin, Dee Dee, LaShay, Quincy and JayZee Brown.
June 23, 2010
My condolences to my entire Minnesota family, I will miss him as well, you all have my deepest sympathy.

Loretta Logan
Chicago, Illinois
June 23, 2010
Dear Dianna, family and close friends. I'm so sorry to hear Sonny has left this world. Whether at the Legal Rights Center or at the PD's office, I always counted him as a friend and mentor. I know Sonny has helped so many people over the years. He has left the world a better place. My sympathy and prayers go out to you.
June 23, 2010
To my family, I know that Sonny is getting our "Wagner Family Reunion together in Heaven". So Cuz until then..

"I have fought a good fight, I have finished my course, I have kept the Faith." 2 Timothy 4:7

Willie & Clergy Lesure
Arlie Scott
Aurora, Illinois
June 23, 2010
I am so very sorry for your lost. My thoughts and prayers are with you. May the Lord God bless and keep you in this time of sorrow.
June 23, 2010
My heart goes out to Alicia, Dante and Thunder for their loss and keep the eternal flame in his memory.
June 23, 2010
Fred, I'm sorry to hear that you are gone.You have helped so many, especially my son David, I thank you for being there for him and me. Lucille Matias.
June 23, 2010
We'll never forget you, Sonny.
June 23, 2010
Sonny, you taught us how to fight for justice for people who had been denied. I will always remember the lessons you and Billy McGee and Doug Hall shared, especially at the Legal RIghts Center. Peace and Blessings My Brother.
June 23, 2010
Sonny will be greatly missed at bowling. My sympathy goes out to the family.
June 23, 2010
You are in my thoughts and prayers.
June 23, 2010
May God bless you and your family in this time of sorrow.
June 23, 2010
I will miss you Big Cousin:(
June 23, 2010
Hated to hear you were gone (OLD DUDE) wish we could have snagged one more big crappie....no more worries my brother, you can rest now.
Previous Page

Guest Book for Fred Lewis "Sonny" Anderson Jr.


This Guest Book currently has

52

entries from friends and family.

The Guest Book is a wonderful way to allow acquaintances and loved ones to express their sympathy and share fond memories of our classmate "Sonny". Even if you are not a member of the class of '66 you can send your entries & photos in by:

Clicking Here