| | | |
| --- | --- | --- |
| | Passed Away 3/3/2017 | |
It is with deep sadness that we report the news of the death of Mike Wassing. He will be greatly missed by his family & friends.
We give thanks for Mike's life.
March 05, 2017 | Redwood Falls, MN
"Many campfires, many stories, even more laughs. I feel blessed to have known Mike and to have called him friend. Although time and life itself caused us to drift apart, I will be forever thankful for the times we shared. Sad that we will not be able to "catch up" until we meet in the great beyond. Keep your tobacco dry and your pipe in your tuque. Someday we will have shining times again. God bless.
Nice guy, way to soon, met him at Honeywell in 1974,alway's fun to talk to
Mike was good people. I learned a lot of native history from him. I am sure he's in a better place.
Mikey was a part of our family. He was a best friend to Jim and a very special friend to our son Noah. We will miss him and love him forever.
Mindy and Andy, we had some great times at rendezvous in the past. I remember how proud your dad was of both of you. This is a very sad, hard time. I will keep you both in my prayers.
Wow this is a shame way to young He will be missed!
He was a very nice guy Work with him at Honeywell.
His presence will be forever missed.
Keeping you in my thoughts and prayers at this time Mindy. Rely on the fun, fond memories to help you through the rough times and the love and support of family and friends. God Bless.
Mikey was a friend and will be missed.
Onward to larger waters and bigger campfires my friend! Save a seat for me in that canoe! RIP Mikey!
Mindy, so sorry to hear about your Dad. Thoughts and prayers to you and your family. Peace and blessings.
Mindy and Andy, I will greatly miss all of the great times I had working with your dad. Everything from his bragging about you kids, the grandkids and grand dogs to Granny's recipes, up north walk about stories, and the friendships of others. Who knew he would be the pioneer of the current full bearded Brawny man that is and has been the younger men's trend for the last 3-4 years!! I love you all and as much as I am very sad about this news, he fought for his health long and hard for the last several years, trying to not let people know how he was REALLY feeling. I am happy he is spreading his Eagles wings up to Heaven. Hugs for you all.
Sorry to hear of your dad's passing. Thinking of you often Mindy. Wishing you all well.
. The Class of '66
They came this way but once. Yet, they touched our lives in many ways while they were here. We shall remain eternally grateful for their friendship and for the influence each bestowed upon us.
Eternal Flame of
Friendship's
March 2017
Click to Listen To The Music!
"

Knockin' On Heaven Door

"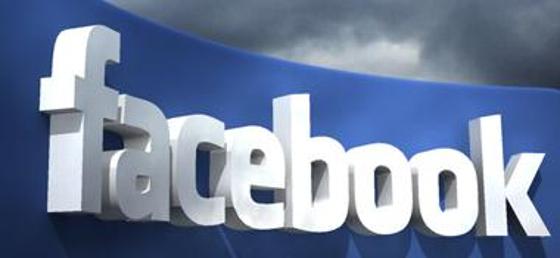 A very sad day, March 3rd, 2017
Comments from the class of '66
Patti Weber McAnally,

Sad to hear this, my sympathy goes out to his family...
Trudy Parks,
RIP Mike! sorry to hear of his passing.
Steve Pink,
I remember him. Such a nice kid.
Mary Hart Bahneman,
What sad news.. such a nice kid!
Duane Witherspoon,
Sure I remember Mike. I pray that God will bless his family will peace, comfort and His Love.
Praying for the family. R.I.H.
Gail Farrand Rager,
Sorry to hear this. Praying for the family.
Pennie Shapiro,
Remembering Mike and thinking of his family.
Mary Earley Oliver,
So sad another classmate has passed away! RIP Mike!
Fred Knight,
Good guy, RIP.
Daniel Rodriguez,
Remember Mike at Jr High and at North, so sad to hear Parying for the family and friends.
Cheryl Royce,
So sad to see that another classmate has left us. R.I.P. Mike.
Floyd, Thanks for all the comments.... RIP Mike....
A celebration of life memorial will be held at a later date for friends and family.
Previous Page

Guest Book for

Michael "Mike" Wassing


This Guest Book currently has 26 entries from friends and family.

The Guest Book is a wonderful way to allow acquaintances and loved ones to express their sympathy and share fond memories of our classmate "Mike". Even if you are not a member of the class of '66 you can send your entries & photos in by:
Clicking Here



Mike