Fall of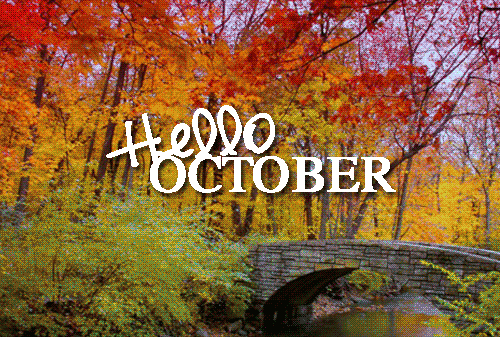 2015
I love October, at least on a day like today, full of sunshine and balmy breezes, with temperatures closer to August than November. To me October is a cusp month, bordering on summer and winter, providing a boundary and buffer between seasons, letting the sun dictate the day as it winds up its yearly focus on the northern hemisphere.
The leaves begin to lose their chlorophyll and you see their true colors: yellows, oranges, reds, browns, the muted earth tones that presage a death. The colors remain with us only briefly, they give us a sense of urgency in the short time left in their presence. Some people run into the country to take advantage of the panoply of hues dotting the forests, hoping to catch them at their peak.
So, while the sun wanes a little more each day, and the sky remains bright, I contemplate this border time, this liminal space between the days of summer and the days of winter. I bask in this short interval, I eat up the remaining warmth, seek the sun "while it wills to be found." I hope to coax the liminality to remain a little longer, take its time, not spend it profligately. I don't want any moments lost between the seasons, because I too need the buffer, to ease me into the bite of winter's wind.
The spirit of October hovers, making sure we notice it: giving a benediction on active hot days and saying a welcome to cooler more contemplative time to come. Thank you October. Thank God for creating this space for my soul.
Click a photo to link to a page on our website. Links are found on nearly all Web pages.
Links allow users to click their way from page to page. You will find thousands of links on this website.
1963 #1 Hit - Sugar Shack
The Mountain Man by Frederic Remington