North High School
Class of 1966







Kathleen "Kathy" Rasmussen-Johnson
Married Michael Johnson from our class of '66
Kathy (Rasmussen) Johnson
1968 Dodge Dart
2014 MCACN Leading Lady
Award Contender
MCACN Street Stock/Custom Modified Awards 2014
Street Stock Judging is for modified cars
or restored/stock cars not desiring the intense Concours style judging.
Gold Street Stock
Paul Albright 1958 Chevrolet Corvette
Chris Argentieri 1970 Chevrolet Chevelle
Tim and Cindy Arkebauer 1969 Chevy Camaro
Bill & Nora Barler 1957 Chevrolet Custom Pick Up
John Barnhart 1968 Dodge Dart GT
Ken Becker 1965 Buick GS
Doug Bergdahl 1971 Dodge Demon 340
Darrell & Andrea Bergeron 1967 Shelby American GT350
Clyde Biagi 1975 Chevrolet Monza
Carissa Casimer 1995 Chevrolet Camaro Z28
Jeff Chaltin 1966 Chevy Chevelle
John Cortina 1967 Chevy Corvette Stingray
Ron Cozzo 1964 Pontiac GTO
Carol Curry 1955 Chevrolet 210 Handyman Wagon
Mike Daly 1969 Dodge Dart
Terry D'Anca 1964 Chevrolet Chevy II Nova
FJoe DiGiovanni 1955 Chevrolet Bel Air 2 Door
Dino DiPaolo 1960 Chevy ElCamino
Archie Duiker 1968 Plymouth Hemi Roadrunner
Raymond Dwyer 1970 Dodge Super Bee
Gary Erickson 1971 Chevy Nova
Tim Goheen 1970 Buick GSX (Tribute)
Craig Hansen 1969 Chevrolet Camaro
Craig Hansen 1969 Chevrolet Camaro
Larry & Shirley Harris 1968 1/2 Ford Mustang GT Cobra Jet
William Harris 1970 Ford Mustang Twister CJ 428
Ron Hoeft 1967 Chevrolet Nova Chevy II L-79
Mark Hulden 1941 Willys
Matt Hurta 1971 Chevy Corvette
David Johnson 1970 Buick GSX
Kathy Johnson 1968 Dodge Dart
Jeff Jones 1988 Pontiac Fiero
Ron Kaine 1970 Chevy Chevelle
Bobby Kent 1966 Chevrolet Chevelle/Malibu
Sandy Kiel 2004 Chevrolet ZO6 Corvette
Jeff Klomp 1964 Chevrolet El Camino
John Koziol 1968 Ford Mustang Convertible
Danny Krier 1932 Ford Highboy
Chris Kucia 1971 Dodge Dart
Alex Kucia 1966 Dodge Coronet
Harold Larimore 1961 Chevy Impala SuperSport
William Lynch 1958 Chevrolet Delray
Michael Mancini 1969 Plymouth Roadrunner
E Pierce Marshall Jr 1970 Pontiac GTO
Carlos Morales 1971 Chevrolet Malibu
Ken Mosier 1970 Dodge Challenger R/T
Ken Mosier 1964 Plymouth Belevdere
Duane Mueske 1968 Chevrolet Bel Air
Jerry Mulick 1967 Chevrolet Corvette Virginia Gentleman
Kip Murphy 1969 Chevrolet Camaro Z/28
Scott Musser 1959 Chevrolet Apache
Jorge Navarrete 1951 Chevrolet Coupe
Kevin Oeste 1969 Chevrolet Chevelle
Joe Palka 1970 Dodge Challenger
Mark Pappas 1957 Chevrolet Corvette
Keith Pasowicz 1964 Plymouth Valiant
Mark Pecikonis 1968 Chevrolet Camaro Convertible
Chris Perna 1968 Dodge Charger
Mike Pietranico 1969 Plymouth GTX
Mario Prawica 1972 Chevrolet Chevelle
Danny Radoicic 1967 Ford Mustang Fastback
Ray Ramljak 1967 Chevrolet Chevelle SS
Rick Ratajczak 1968 Dodge Charger Hemi RT
Kevin Richards 1968 Ford Mustang Fastback Shelby
Patrick Santaniello 1965 Mercury Cyclone
Chris Schott 1969 Chevrolet Camaro
Deb Schultz 1983 Oldsmobile Hurst
Tom Searle 1965 Chevrolet Impala
John and Peggy Sieffert 1964 Pontiac GTO
Steven Southwell 1968 Dodge Coronet R/T
Ron and Cynthia Swanson 1955 Chevrolet Pick Up
Craig Tkach 1972 Dodge Challenger
Amy Tobin 2003 Chevrolet Monte Carlo SS
Robert Walt 1967 Chevy Chevy II
William & Gloria Warzynski 1965 Pontiac GTO
Chuck Woolery 1964 Pontiac GTO
Dale Wright 1973 AMC Javelin
Mark Young 1967 Chevy Chevelle
Jimmy Zieman 1961 Chevrolet Corvette Roadst
MCACN Awards 2014
Special Award Winners
Emerald Awards-- Best Vehicles
Shown for the First Time within 200 Miles of Chicago

Emerald AMC-First Time Shown Dale Wright 1973 AMC Javelin
Emerald Buick-First Time Shown Bob Lindquist 1971 Buick GS
Emerald Chevrolet-First Time Shown David Payne 1969 Yenko 427 Camaro
Emerald Corvette-First Time Shown Dana Banfield 1957 Corvette
Emerald Dodge-First Time Shown Kathy Johnson 1968 Dodge Dart
Emerald Oldsmobile-First Time Shown Deb Schultz 1983 Oldsmobile
Emerald Plymouth-First Time Shown John and Linda Borzych 1970 Plymouth Roadrunner
Emerald Ford-First Time Shown Dean Klein 1964 Ford Galaxie 500 R-Code
Emerald Mercury-First Time Shown Kenn Funk 1968 Mercury Cougar
Emerald Pontiac-First Time Shown Norman Warling 1970 Pontiac GTO Judge
Kathy doing burnout in our 1997 Dodge Ram pickup at TriState Raceway in 2002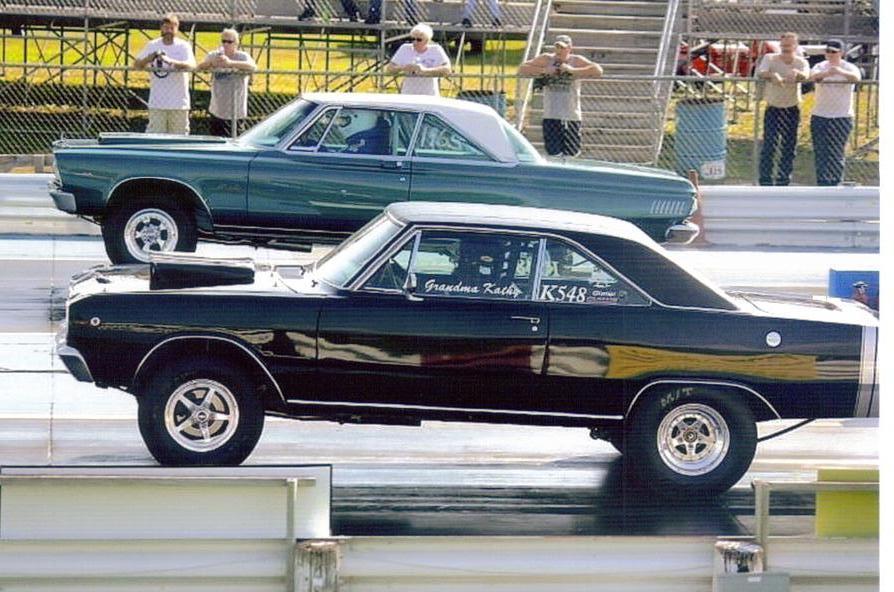 Kathy racing a good friend at Cedar Fall Raceway in 2011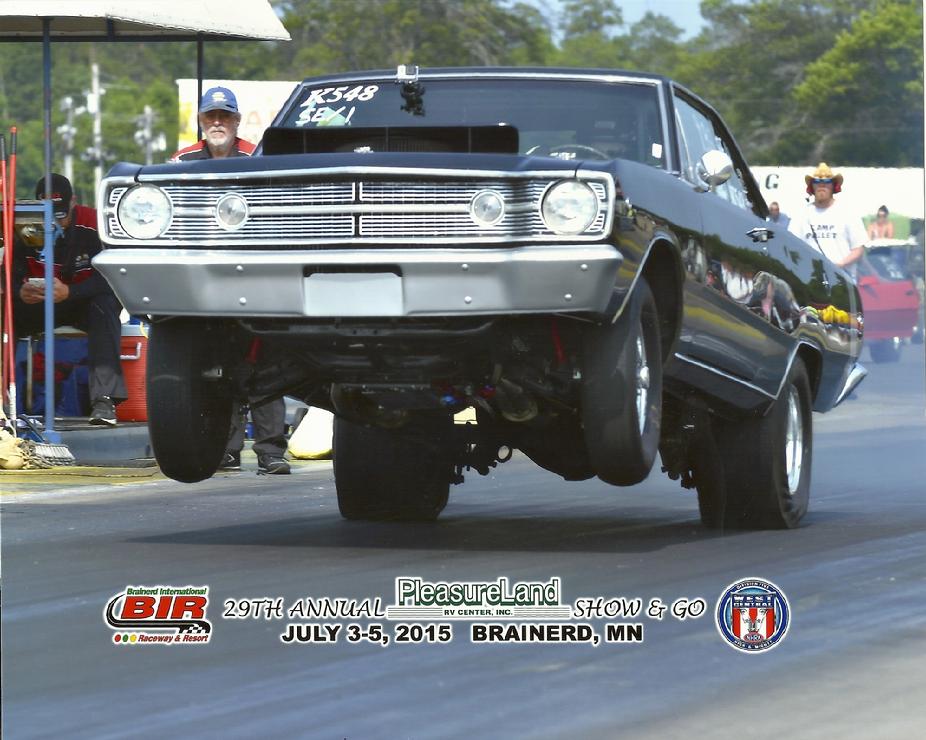 Kathy Johnson launching her '68 Dodge Dart at the Sho & Go at BIR on July 3rd, 2015.
Kathy (Rasmussen) Johnson "Grandma Kathy" launching her '68 Dodge Dart at the Muscle Car Shootout at BIR on Sept. 5th, 2015.
Kathleen "Kathy" Rasmussen-Johnson
Last Update

8/8/16




Status

Located

Location

Maple Grove, Mn 55369

Email

Yes Click Here

Personal Website

Business Website

Photo Website

Birthday

Spouse/Partner

Mike Johnson

Children

3 Sons Jeff, Steven & Mike (Mike passed away 10/5/2000

Employer

Facebook

Biography
Land of Lakes Muscle Car Classic 2013
Award Winners
2
nd Place - Mike & Kathy Johnson 1964 Dodge Polara, Aqua Green

For you kids out there, this is what we remember about growing up. Life was always amazing!!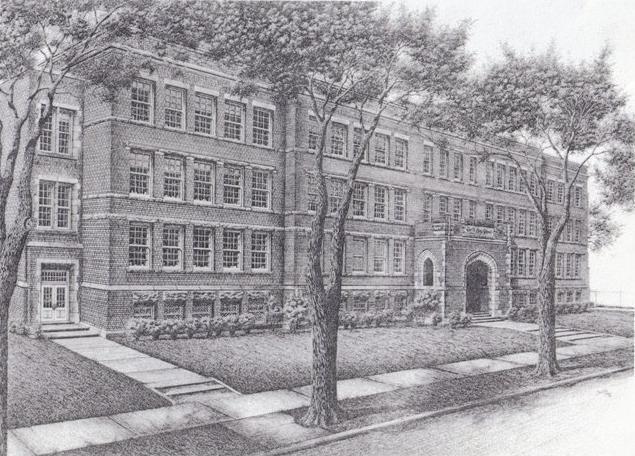 North High School 1966
Michael Johnson & Kathleen (Rasmussen) Johnson
July 8th, 1967 Wedding Photo from left to Right are:
Loyd Ellis Jones, 1967 NHS graduate, USMC - Born Decmber 16th, 1948 Loyd gave the ultimate sacrifice to his country in Vietnam on September 10, 1968 for more Info click here.
Melanie Johnson, Sister of the Groom. 1970 NHS graduate. Born January 25th, 1952 - Died of cancer on September 14th, 2011
Linda Allard, Maid of Honor and First Cousin of the Bride.
Kathy (Rasmussen) Johnson, Bride. 1966 North High School Graduate.
Michael Johnson, Groom. 1966 North High School Graduate. Click Here for Mike's webpage.
Kenneth Stay, Best Man. 1966 North High School Graduate. USAF Vietnan. Ken's webpage click here.
Kenneth Bakken , Groomsmen. 1966 North High School Graduate. USAF Vietnan. Ken's webpage click here.
Harold Bakken, Groomsmen. 1967 North High School Graduate. USMC Vietnan Veteran. Harold's webpage click here.
Jeff - Born March 11th, 1975, Steven - Born July 11th, 1979 & Mike - Born August 23, 1968 and Passed away suddenly on October 5th, 2000
Previous Page




Minneapolis North High School

Class of 1966 -

Index page




Next Page
North High School Class of 1966
Facebook Page
Kathy - HAVE A SAFE RACING SEASON!
2016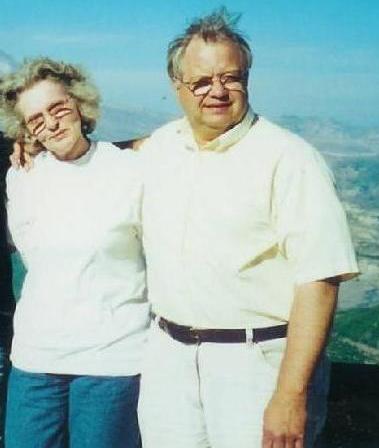 Kathy & Mike Johnson 2000