This Website Terms and Condition of Use Agreement
also known as a 'terms of service agreement'
Will be at the bottom of most web pages!
Please read it before using this website.
Veterans Memorial


Stillwater Minnesota



On Memorial Day 2004, the St. Croix Valley dedicated a Memorial that honors those who made the ultimate sacrifice, those who served honorably in the past, those who serve today, and future service men and women. The entire Veterans Memorial Committee wishes to thank all those who made this memorial possible through generous gifts and support. The Memorial will stand as a lasting tribute for generations to come. Click Here for Website

Soldiers and Sailors Memorial
Stillwater, MN


Soldiers and Sailors Memorial
Washington County Historic Courthouse
101 West Pine Street
Stillwater, MN 55082



Dedicated to those from Washington County who enlisted to serve the Union in the Civil War ... a Civil War cannon is displayed near the monument.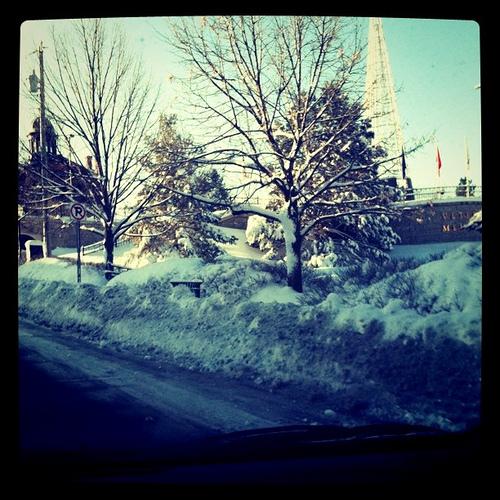 Thanks for stopping by today!
To all Visitors
This site has been developed not just to sell
Antiques
and
Collectibles
(of course it does some of that) rather it is to provide information about Antiques, Collectibles,
artwork
,
art pottery
,
furniture types
,
furniture styles
,
jewelry
, and
militaria
from the
Revolutionary War
to the
Vietnam War
. This site is all about information and history that is not readily available elsewhere on the Internet. We think West St Paul Antiques is one of the best Antique Malls in the State of Minnesota and we have been working hard to create that excellence for the last 12 years. We have expertise on
Antiques
&
Collectibles
and as we read and study about history and antiques we also strive to be historians. We will share that expertise with you and all the visitors to our site. Stop by and visit our Antique Mall in West St Paul, Minnesota. Or, you are all welcome to visit us on the web.
This is a new website for us at West St Paul Antiques. We hope you enjoy the site. Please feel free to email me directly at
floydruggles@weststpaulantiques.com
if you have any questions or feedback about this site. Please sign our
guest book
and check out our
Poetry Coffee Cup Cafe
, or the
Out and About Gallery
. The
Reference Library
and all 5
Museums
are open to you 24/7 on this website. Stop by one of the
1st Recon Battalion
pages where you can read about my experiences in Vietnam. Oh, by the way, also check out all our
Antiques
,
Collectibles
,
artwork
,
art pottery
,
clocks
,
mall specials
,
furniture
types
and
styles
,
jewelry
and
militaria
items for sale on this site and in our Antique Mall. Check it out by going to
Antique Mall Tour
. This site will be totally commercial free with no fees to pay. I'll be working on this site over time so bear with me. It should be finished by the end of 2010 with over 500 pages at that time and 900 pages by the end of next year.
Click here to go to our web
Site Map and Categories
.
Click a NEW link
To browse our Home page
,
Look over our Museums
,
1st Reconnaissance Battalion pages
,
Recon Photo Gallery
,
Out and About Gallery
,
Poetry Coffee Cup Cafe
,
About Us
, Christmas Index, Antique Mall Tour, Albrook,
Antiques
&
Collectibles, Furniture, Jewelry, Art Pottery, Artwork, Militaria,
Contact Us
,
Hours and Directions
,
Dealers pages
,
Consignment
,
Ebay Store
,
Translate this Website
,
Our Blogs
,
Books
,
Bottles & Jars
,
China, Crystal & Glass
,
No Man Left Behind
,
Who Was Really the First President of the United States
,
Halloween pages
,
Primitives
,
Antique Photos
,
Golden Age of Country
,
Jake's Corner
,
Soldiers Walk
,
4th of July
,
Legend of the Ground Hog's Day
,
Rush Act
,
Mayfly
,
San Antonio Riverwalk
,
Oklahoma City Bombing
,
Recon Reunion Gallery
,
Willow
,
State Capitols
,
Our Family & Friends
,
The Alamo
,
50 States & Cities
,
Stories & Poems
,
God Bless America
,
21 Gun Salute
,
Music from WW2
,
USMC Museum
,
The Day Eagle Cried
,
Financial Tip of the Year
,
Como Park
&
Remembering The 50's & 60's Music Index
.
or
Go to the top of each page of our website for the menu bar of categories. You will see a drop down menu appear for each category. Click a link to browse or click our

Site Map and Categories to find your link.


An award-winning Antique Mall - from our 1st year in 1998 to the present
Shop Where the Dealers Shop!
This website contains, in various sections, portions of copyrighted material not specifically authorized by the copyright owner. This material is used for educational purposes only and presented to provide understanding or give information for issues concerning the public as a whole. In accordance with U.S. Copyright Law Title 17 U.S.C. Section 107, the material on this site is distributed without profit. More Information
Information presented based on medical, news, government, and/or other web based articles or documents does not represent any medical recommendation or legal advice from myself or West Saint Paul Antiques. For specific information and advice on any condition or issue, you must consult a professional health care provider or legal advisor for direction.
I and West Saint Paul Antiques can not be responsible for information others may post on an external website linked here ~ or for websites which link to West Saint Paul Antiques. I would ask, however, that should you see something which you question or which seems incorrect or inappropriate, that you notify me immediately at floyd@weststpaulantiques.com Also, I would very much appreciate being notified if you find links which do not work or other problems with the website itself. Thank You!
Please know that there is no copyright infringement intended with any part of this website ~ should you find something that belongs to you and proper credit has not been given (or if you simply wish for me to remove it),
just let me know and I will do so right away.
Website Terms and Condition of Use Agreement
also known as a 'terms of service agreement'
By using this website, West Saint Paul Antiques . Com, you are agreeing to use the site according to and in agreement with the above and following terms of use without limitation or qualification. If you do not agree, then you must refain from using the site.
The 'Terms of Use' govern your access to and use of this website and facebook pages associated with it. If you do not agree to all of the Terms of Use, do not access or use the website, or the facebook sites. By accessing or using any of them, you and any entity you are authorized to represent signify your agreement to be bound by the Terms of Use.
Said Terms of Use may be revised and/or updated at any time by posting of the changes on this page of the website. Your continued usage of the website, or the facebook site(s) after any changes to the Terms of Use will mean that you have accepted the changes. Also, any these sites themselves may be changed, supplemented, deleted, and/or updated at my sole discretion without notice; this establishes intellectual property rights by owner (myself).
It saddens me to include a Terms of Use for West Saint Paul Antiques . Com, but we all realize it is something that is necessary and must be done these days. By using the website, or facebook for West Saint Paul Antiques, you represent that you are of legal age and that you agree to be bound by the Terms of Use and any subsequent modifications. Your use of the West Saint Paul Antiques sites signify your electronic acceptance of the Terms of Use and constitute your signature to same as if you had actually signed an agreement embodying the terms.